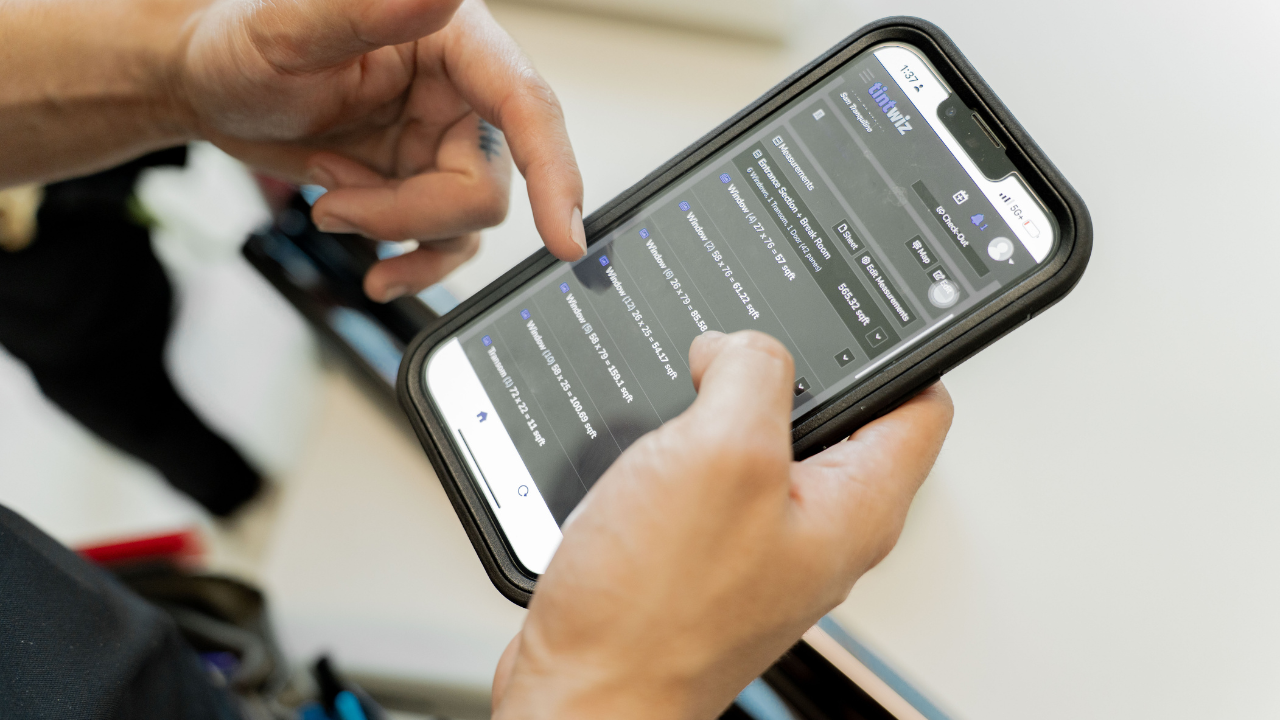 Automotive Window Tinting Made EASY!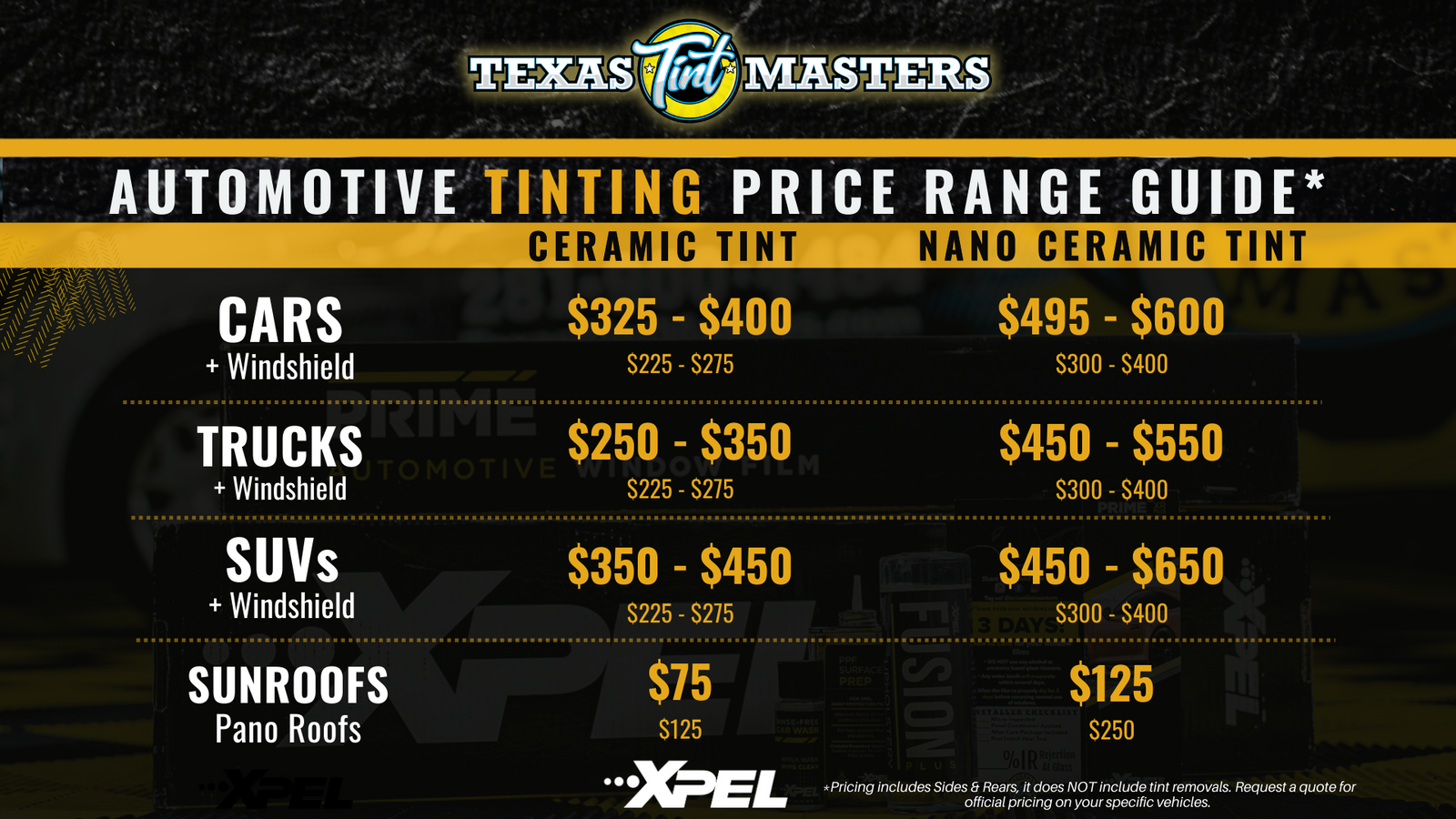 Review Price Range Board:
We have included a digital price board at the top of this page for your review. Use this as a Price Range Guide to help you get familiar with our pricing and access to fast booking.
If you book without a proposal, one of our team members will send a proposal once we process your appointment.
*Please note that the pricing board are estimates designed to get you familiar with our rates for fast access bookings but is not considered an official quote.
Get Official Proposal:
If you would like an official quote, please contact us for official pricing on your exact vehicle before scheduling. Our team will assign official pricing so you know exactly what your total will be prior to scheduling. Once you receive pricing, you can go ahead and access scheduling.
Once you open the link to self schedule, you will then be prompted to select your "Tint Packages". Each package has an estimated time attached to it to give a range of time needed for that package.
To select tint package: Select the package that most resembles your request. If you don't see your exact request, select the option closest to your request.
Next, you will see our calendar with available times. Select your preferred times to reserve these hours for you.
Next, you will submit your info. We have added a couple of questions to better help us serve you.
Finally, review appointment & submit your deposit! This will complete your online booking process. If we have any additional questions our team will contact you.
Tips to help your appointment process:
For Home & Commercial: 
Please have any furniture or delicate items removed 3' from the windows to allow window accessibility.
For Automotive Tint:
To Wait Or Not To Wait, That Is The Question. We do our best to best accommodate you. If you plan on waiting for it, we have a waiting area with WiFi and drinks for you to wait on. However, we prefer dropping of the vehicle in the mornings of your appointment. In certain cases, vehicles dropped off the morning of their appointment days are delivered earlier than expected.
Help us produce a clean service. If your car is especially dusty or muddy, we recommend rinsing the vehicle prior to your appointment.
Once your vehicle has been completed we will send a "Vehicle Ready" message to notify you that your vehicle is ready for pickup!
This will vary day by day. In certain cases we are able to accept walk-ins however our online booking system is our priority schedule.
To check our availability, please contact us by call/text at: 281-900-4484.
Absolutely! You can reschedule without having to go through us by using the appointment system.
How To Reschedule:
Once your appointment system goes through, you can access your appointment through your Google Calendar. Click on your appointment time and click on "Cancel/Reschedule" & select your new time!
Yes, deposits are required to reserve shop hours and have an installation team assigned to your vehicle.
Installation times will vary vehicle by vehicle depending on the condition of the windows and packages selected. Simple packages can range between 1-2 hours of installation time while others can take 3-4 hours.
No.
We have alternative options such as walk-ins, overnight drop-offs and many more. Just contact us by call/text at: 281-900-4484 and we can work with you.
Looking for more info?
Here's a few videos from our world famous YouTube Channel! Get to know us through our "tintertaining" content below!
Regular Tint vs Ceramic Tint